Bounce House Combos are great for all events! They can be used wet or dry, indoors or outdoors.
Professional delivery to
Troy, OH
and all surrounding areas. Please submit a quote or contact us to see if there is a delivery fee for your event location.
Bounce House Combos are commercial inflatable bounce houses with a slide or multiple slides attached. Some of these units come with activities like a basketball hoop, sprinkler, small pool, or other fun activities.
Rentals of combo units are fantastic fun! They have the main bounce area that leads to a single or dual lane slide. Renting a combo unit requires electricity and a water hook-up, if you want to use it wet. There are a variety of activities, so be sure to check what activities are on the unit you're looking at. Be sure to select the appropriate combo unit for your child's age and number of guests. Most combo units can easily accommodate 8-10 guests inside at a time. Combo units will be secured with stakes or weights to ensure they are protected in light winds. We're excited to assist in making your event a fun and safe experience. Let's Bounce!
Blue/Red castle combo wet/dry with dual lane slides and pool
from $275.00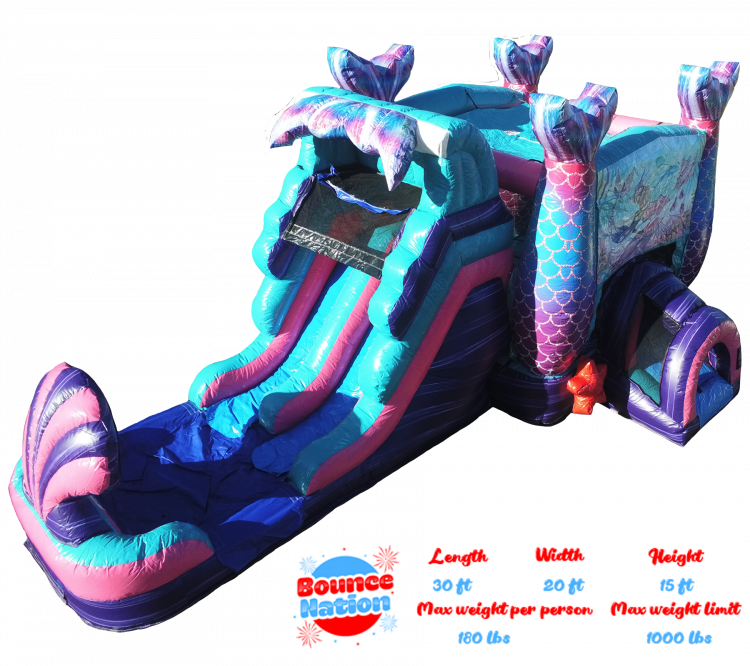 Mermaid Combo wet/dry with dual lane slides
from $300.00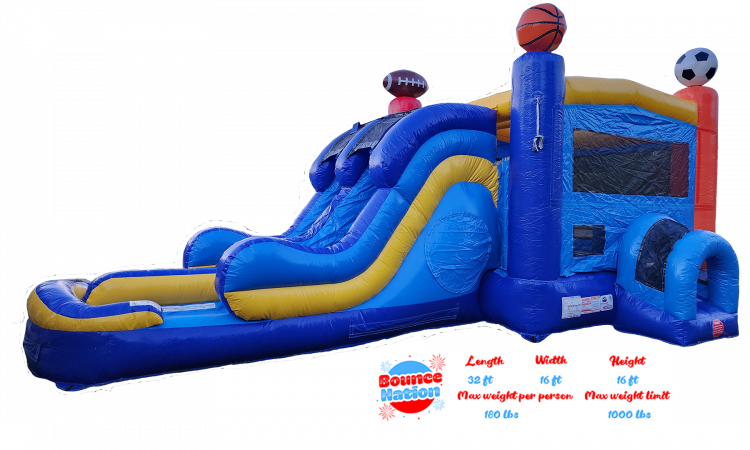 Sports Combo wet/dry with dual lane slides
from $300.00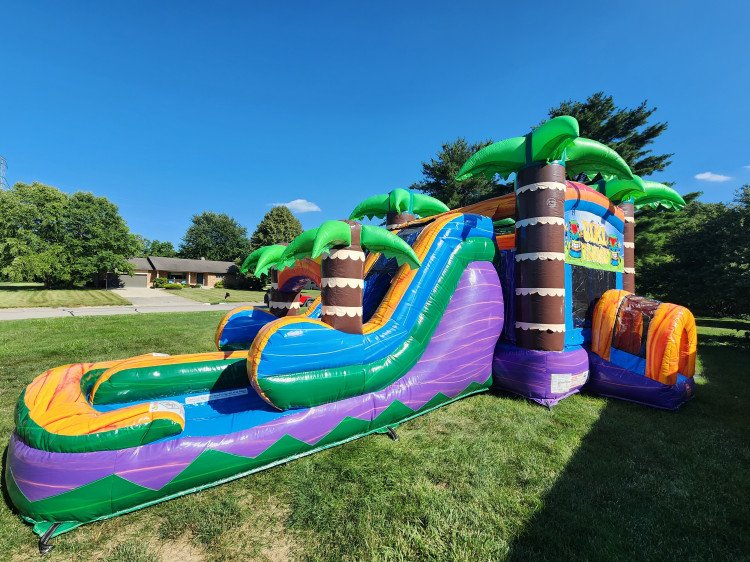 Tropical Combo
from $300.00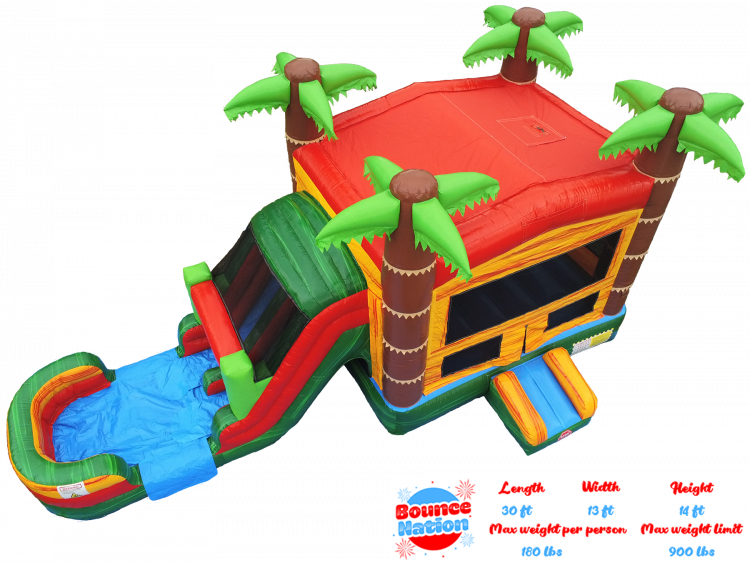 Tropical Combo wet/dry with dual lane slides
from $275.00